Robots could take over jobs and transform the hospitality industry. Imagine walking into the lobby to be greeted by a team robot who will check you in, scan your ID, and verify your identity. Then, they will take your bags and take you to your room.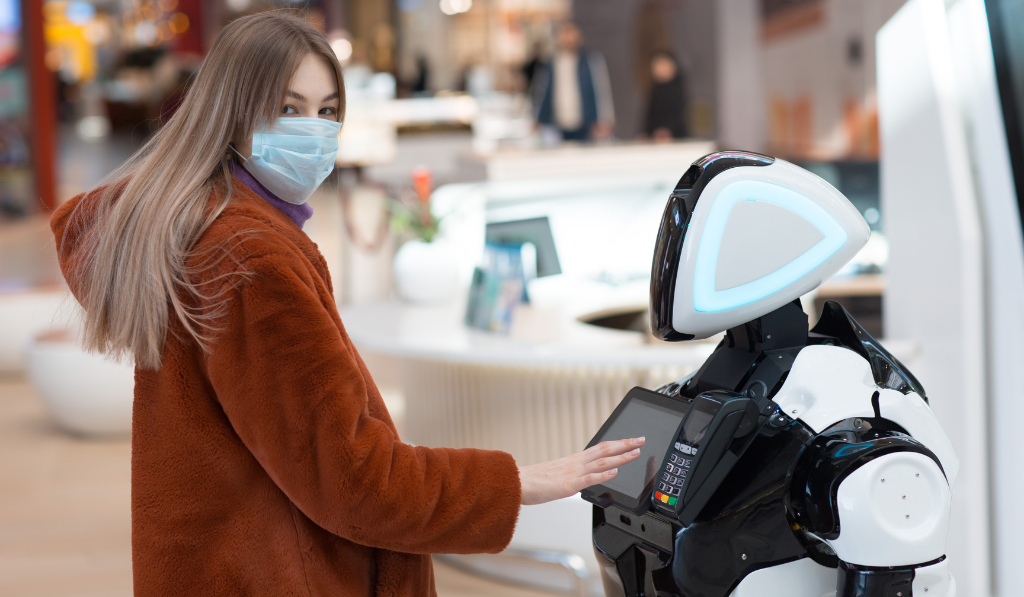 Although the pandemic was characterized by distancing and few touch points, it is clear that the art of hospitality would not be possible without the human element performing tasks beyond what artificial intelligence and sentiment analysis can do.
The industry will need to find the right balance as it determines how COVID will impact hotel stays and travel in the future. 
While robots and automated technology are a great addition to the industry's current evolution, they can only be used when staff can focus on providing exceptional guest service.
Let's take a look at the pros and con of robotics and automated technology.
The Pros
Robots are now a part of every traveler's journey. According to CNBC robots offer contactless options to passengers at airports all over the globe, including LaGuardia Airport, the United States, Munich International Airport, Germany, and Incheon International Airport, Seoul.
By 2030, robotics will be taking over airport check-in.
It is only natural that hotel guests expect the same experience when they enter hotels. This technology offers some significant benefits.
Provide a contactless experience. In the wake the global pandemic, robot tech can be a great way to reduce touch points between guests/staff and improve safety and health throughout the hotel. Robotic concierges (that aren't able to get sick) can help with questions, take temperatures and port luggage.
Increase efficiency and productivity Robots and AI are able to work around the clock, and require no breaks or vacations, other than routine maintenance and software updates. 
They can increase efficiency and productivity in managing day-today tasks like guest checking-in or tracking guests' requests. AI-based in-room voice assistants could be used to assist stretched staff with answering questions and fulfilling requests.
Help with cleaning: There are many robotic options that can assist with additional cleaning and sanitation tasks, such as automated vacuums or UV-disinfection machines.
Personalize your guest stay Robots can store and recall infinite amounts of data, which allows staff to personalize their guest experience. They can adjust the temperature of the room according to the guests' preferences, play their favorite TV channels on arrival, or remind them to bring black coffee and the morning paper.
The Cons
It would be strange to find a hotel that is entirely staffed with robots, chatbots, and voice assistants, even though there are more of them popping up in the travel industry. One hotel tried it and found that while robots and customer service AI are great for entry-level tasks the technology is incapable of handling full-scale operations.
These technologies have their downsides.
Implementing the latest robotic technology is expensive. The cost of the UV-light, virus-killing robot that is used by some hospitals and Carolina Panthers can be as high as $125,000. 
Although there are many options available for budgets that can be met, robotic tech may not be affordable for all hotels due to the recent industry boom.
Tech needs regular maintenance: A human touch is essential to keep technology running at its best.
Easily hacked: Security is an important aspect of any technology. Robots can make mistakes and commit security breaches. It is important to ensure that robots do not have access to sensitive data.
Get jobs Could robots one day replace human staff in hotels? Automation is causing disruption in more than 25%of the jobs in America.
A Hybrid Approach
Guests' preferences may vary. Some guests might prefer to talk to robots, or interact with the hotel via personal devices. Others might prefer to ask questions or be assisted by staff. 
A recent survey found that 52% of U.K. business travellers think automated technology will make their trips more secure.
As we work together to find ways to make our lives easier after a year of restricted travel, it will be essential that the guest has control over their experience. 
Robotic tech is not something that guests are unfamiliar with. They may have encountered one or more robots at the airport, or used voice assistants at home.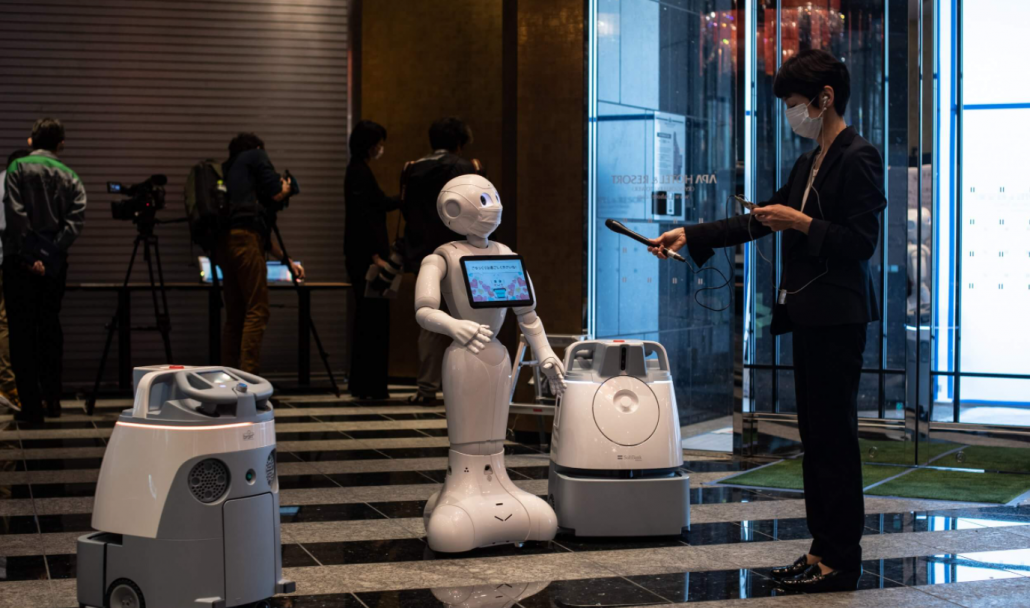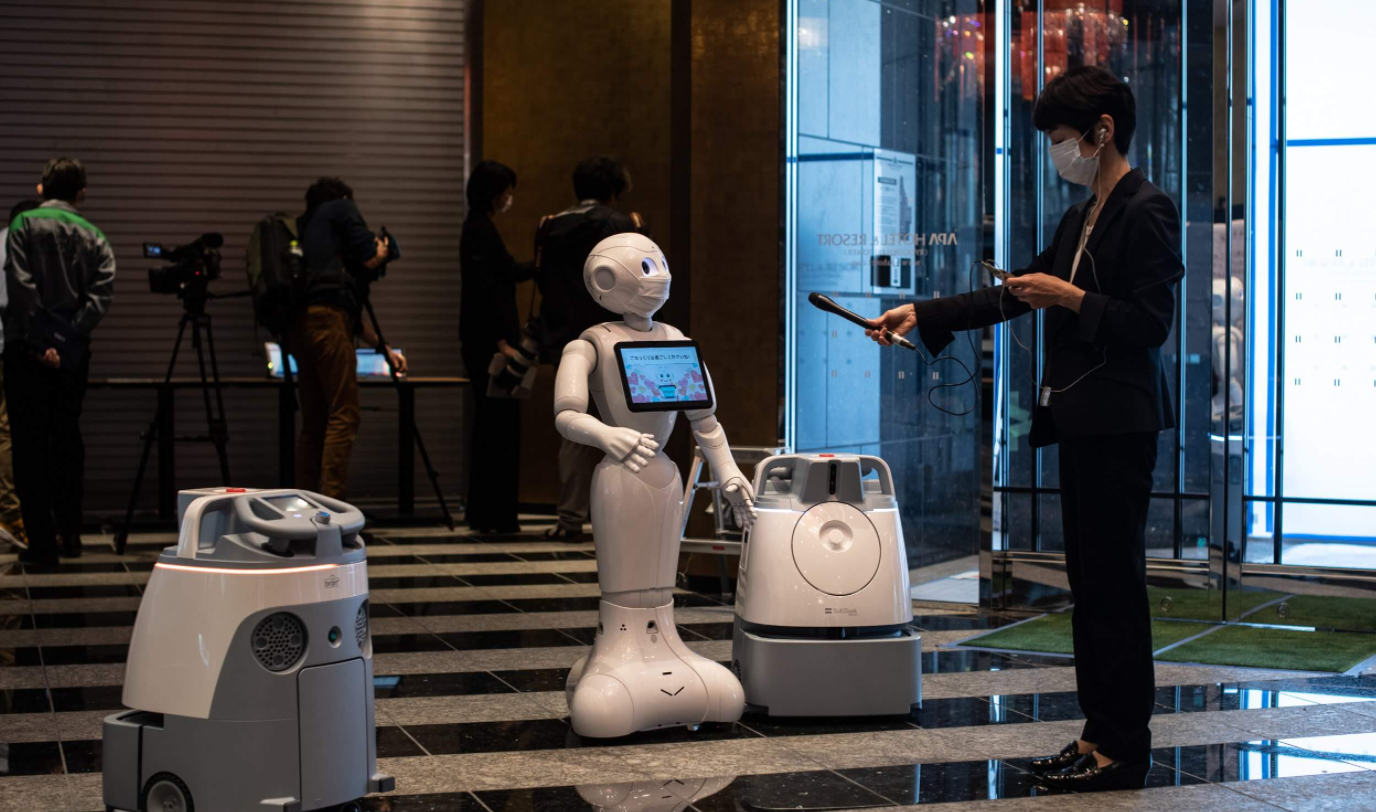 What is the right answer after considering guest preferences, both the pros/cons and the guest preferences? Is it worth the cost and maintenance of robots?
My belief is that successful hotels will adopt a hybrid approach in the future and now. The best place to start is the one that has the most impact: the staff who are overwhelmed by cleaning. 
Consider robot vacuums. Do they get overwhelmed by guests' requests? Voice assistants in-room might be the best option.
To provide guests with the experience they desire, robots and staff need to work together. They will reap the benefits of automating and robotic technology in hotels that allows them to personalize their guest experiences, improve loyalty, and streamline day-to-day tasks.