People were encouraged to sit at home to order safer-at–home items last year. This included puzzles, new cooking gadgets, and bottles hand sanitizer.
However, behind-the scenes robots helped human employees fill record-breaking orders by whizzing through warehouses.
Some stores had other robots that were working in the retail sector, such as those responsible for inventory management, shelf scanning or floor cleaning.
The COVID-19 Pandemic has raised the demand and, in many cases the need for robots and automation to the topmost of retailers' priority list.
Companies had already begun to invest in retail automation long before COVID.
Jabil's 2020 Future of Retail Technology Report found 90% of participants predicted that in-store sales would rise over the next five years.
Retail is awash with robot applications. ABI Research released a report that showed 150,000 mobile robotics could be used in brick-and–mortar stores by 2025. more 4 million could then be installed in 50,000 warehouses within the same year.
The purpose of robots and retail automation was to adapt to the rapidly changing business world. 
For many companies, robotics' main COVID-era warehouse role has been to help meet the booming demand for buy-online-pick-up-in-store (BOPIS) and online orders.
Robots have been an integral part the retail industry's strategy for fighting the virus. They help with in-store sanitation efforts to make shopping easier.
In the pre-pandemic era, large companies began to invest heavily in robotics and automation to make warehouses and stores more efficient. 
The demand for automation has skyrocketed as consumers' demands change in unexpected ways. These are some examples of COVID-19's impact on retail robotics.
Warehouse Robotics Meets Pandemic Demand
E-commerce — from Amazon Prime one-day delivery to shopping on your Instagram — was already the way forward before the pandemic. COVID took the brakes on ecommerce, and it seems to not be slowing down.
E-commerce sales in the U.S.A have increased 32% or more for four consecutive quarters. Since then, the peak was reached in the second half of 2020 when consumers started stocking-up for their home.
Many in-person grocery shoppers began to reconsider the idea of ordering delivery and pickup services due to health concerns.
Statista, an data company, revealed that grocery delivery and BOPIS revenue grew from $1.2Billion in Aug 2019, to $5.3Billion in April 2020. This number has remained constant at $5 billion.
There simply aren't enough people to staff warehouses and stores in order to keep up with the increasing demand for e-commerce. 
Shipping delays started quickly when COVID-19 hit. These delays continue 18 months after the initial event.
Although increased consumer demand may be partially to blame, there is still a need for social distancing of warehouse workers.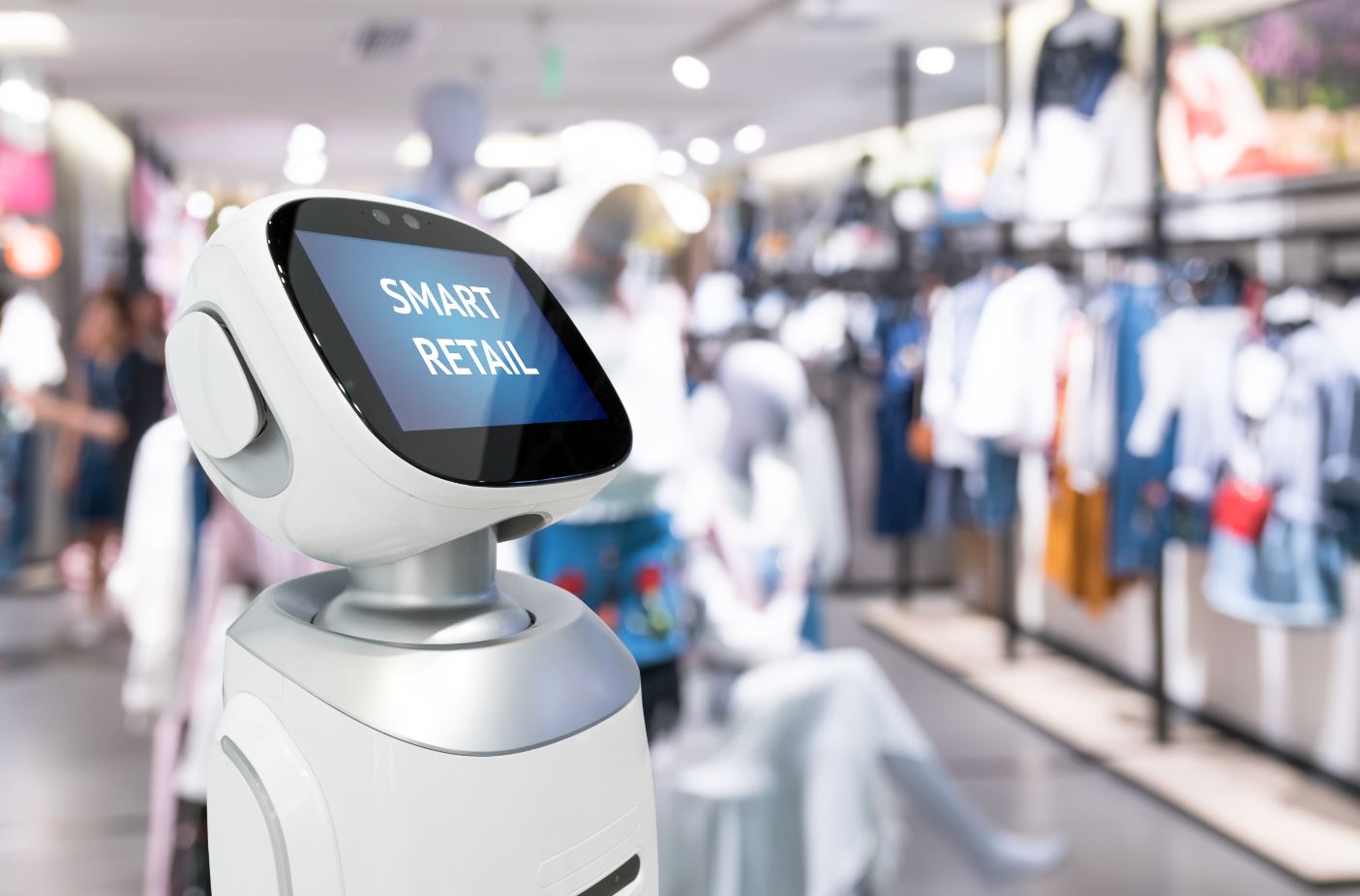 This led to rapid growth in the retail automation market. Thanks to the ecommerce boom in 2020, more robotics were sold than to automotive companies.
Orders for retail robots in the food- and consumer goods industry grew by 56% each year. 
Companies, which were previously in the beginning stages of robotics use, especially in warehouses have seen their progress accelerate due to the pandemic.
How Robots Aid People in the Warehouse
Online retailers that are focused on one type of product (e.g. activewear or sheets) can still offer thousands of unique SKUs.
You can now imagine a retailer like Amazon, Target or Walmart that has thousands of products. A human being isn't the best use for their time.
It's probably not the best thing to ask them to fetch products to fulfill a customer order from several ends of a huge warehouse.
To that effect, most warehouse robotics in use today are one or three of these types: pick robot with autonomous mobile robot and pick assistant (PAAMR), or automated storage and retrieval system (ASRS).
AMRs are goods to person robots. They bring orders to the person in charge of packing them. PA-AMRs are collaborative picking robots.
In the short- to mid-term, we anticipate double-digit growth for adaptation of AMRs within warehouses.
PA AMRs will be a good start step for companies wanting to experiment with automation.
They can also be used to cover large areas of warehouse that employees had previously covered. This saves time and energy that could have been spent on more important tasks.
Robots taking over tasks that required high labor and low efficiency was vital during the pandemic.
New Fulfillment centers – Small Footprint but Big Output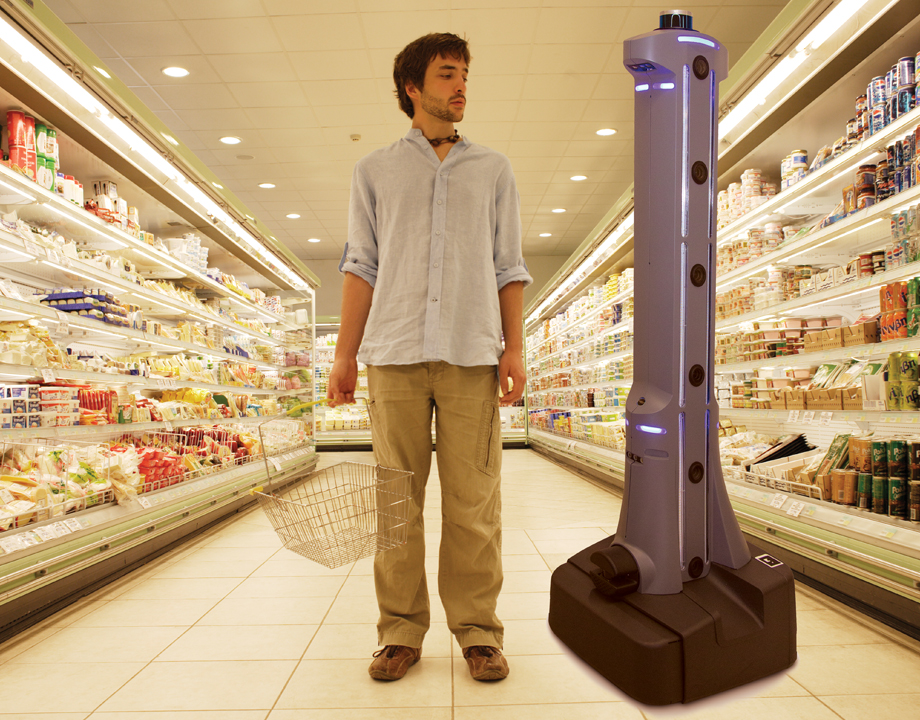 Amazon revolutionized the retail business in 2005 when it introduced unlimited two-day shipping through its Prime program. 
In 2019, Amazon increased the delivery promise to one day.
You may get your order as soon as possible, depending on where it is located. 
They are conditioned to get their goods as soon as they are available. They want their orders delivered within 24 hours, and not in three days.
To fulfill customer needs, combat supply shortages that are unprecedented, and address last-mile delivery issues retailers have turned towards opening Micro-Fulfillment Centers.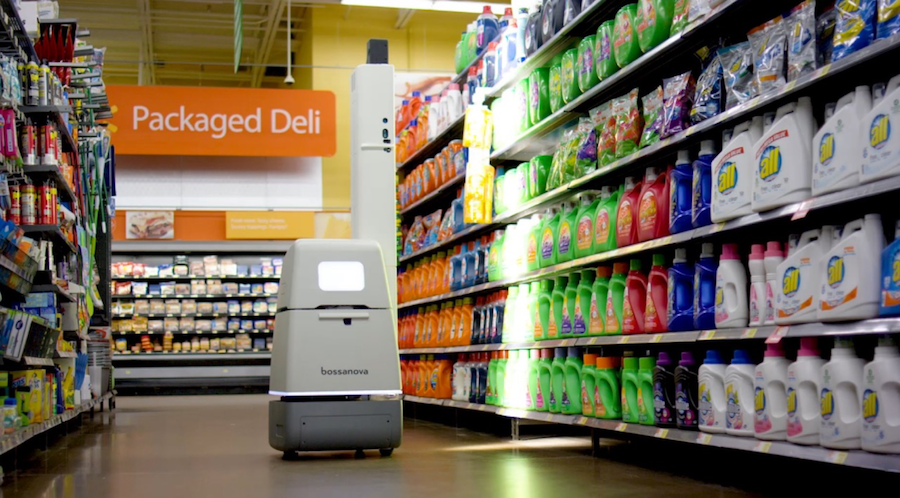 These centers can be located either in standalone buildings, or within brick and mortar stores.
They connect businesses with consumers, shorten lead times from click to delivery, and enable the effective functioning of omnichannel service like grocery delivery and BOPIS.
Parts of a retailer's stock room can be transformed into a mini warehouse with robotic systems. 
Companies like Textile are building robotic warehouses that will fit into the available space.
Picking stock from these centers for online and BOPIS orders helps employees keep the retail store aisles clear for customers while also maintaining social distancing. 
The space that is now occupied at the micro-fulfillment center may not be usable in some cases without robots, which are smaller and lighter than humans.
Robots on Sales Floor
Retailers have had an expectation for robots in their stores over the past decade.
For example, BadgerTechnologies has rolled out almost 500 robots front-of store for hazard detection at Ahold Delhaize USA brands Stop & Shop in the Midwest. 
Badger Technologies' new autonomous retail robot has the ability to conduct planogram compliance inspections, accurately calculate inventory prices, and ensure floor safety.
Jabil's Omnichannel Shopping Survey shows that almost three quarters of the participants are considering or have already implemented robots or other automation to improve customer satisfaction.
A further 20% of respondents indicated that robotics could be used to increase efficiency and improve the operations of their stores.