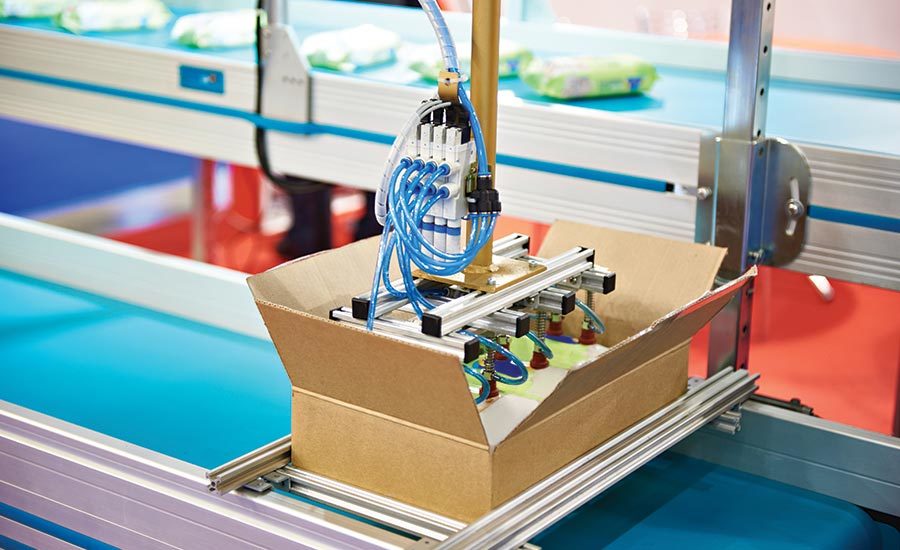 Manufacturers are developing robots that can handle unpacked food, creating new direct and indirect handling opportunities.
Until recently, robots in the food and beverage industries were used for secondary and tertiary packaging tasks. They could not have met the requirements for direct food contact.
Manufacturers are developing robots that can handle unpacked goods, and then wash down. This is changing the use case and opening up new direct and indirect handling possibilities.
One such system is the Quest Flexible Robotic Loading Systems, a ProMach product. This system was demonstrated for the first time at IFFE in January 2020. It is paired with the Ossid, a ProMach product, and the ReeForm E40 thermoformer.
Fanuc's six-axis SCARA robot, LR Mate 200iD/7LC is used to load, orient and stack products in thermoformed trays. Robots can grasp difficult-to-handle products such as meats and poultry and almost any other product shape.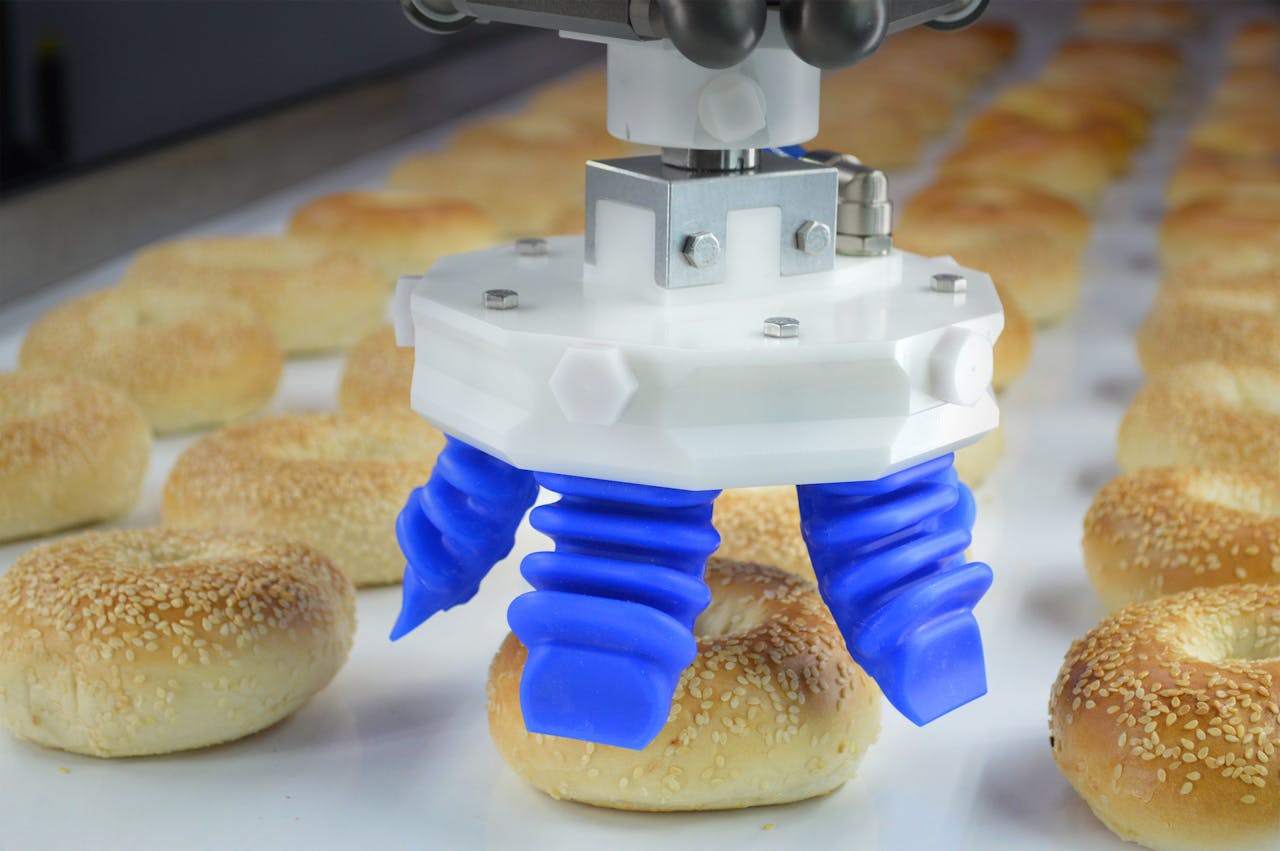 The Quest system is the U.S. Department of Agriculture-compliant for direct food contact and features a wash-down design with easy access to all components for cleaning.
The JLS Automation robot cartoner, also known as the Peregrine(tm), allows it to place naked or packaged goods into cartons. This is a standard part of the packaging process, which often occurs in moisture areas.
According to JLS, the Peregrine can get wet and shed water. It also eliminates pooling. With proprietary Vacuum On Board ™ technology, sanitation can be as easy as a change of arm tool. There is no need to clean.
Flexibility is another strength of the system. JLS describes changing between carton sizes or products carton-to carton as "a simple as a push of a button". The HMI allows you to select a setting and automatically change over.
Vision-guided Delta robots from Peregrine offer flexibility for handling various sizes, shapes and styles of products and packaging. They can place thermoformed pouches and flow-wrapped packets as well as flexible bags into triseal or other carton styles.
Staubli's solution to the food industry is its TS2HE four-axis SCARA pick and place robot. The TS2 HE four-axis SCARA pick-and-place robot is designed for the food industry. It features a pressurized arm to prevent microorganisms penetration and minimize condensation.