Robots have been considered a solution to the workforce and social distancing issues present in the COVID-19 pandemic. Robots have been seen as a way to reduce the need for constant disinfecting to keep areas virus-free.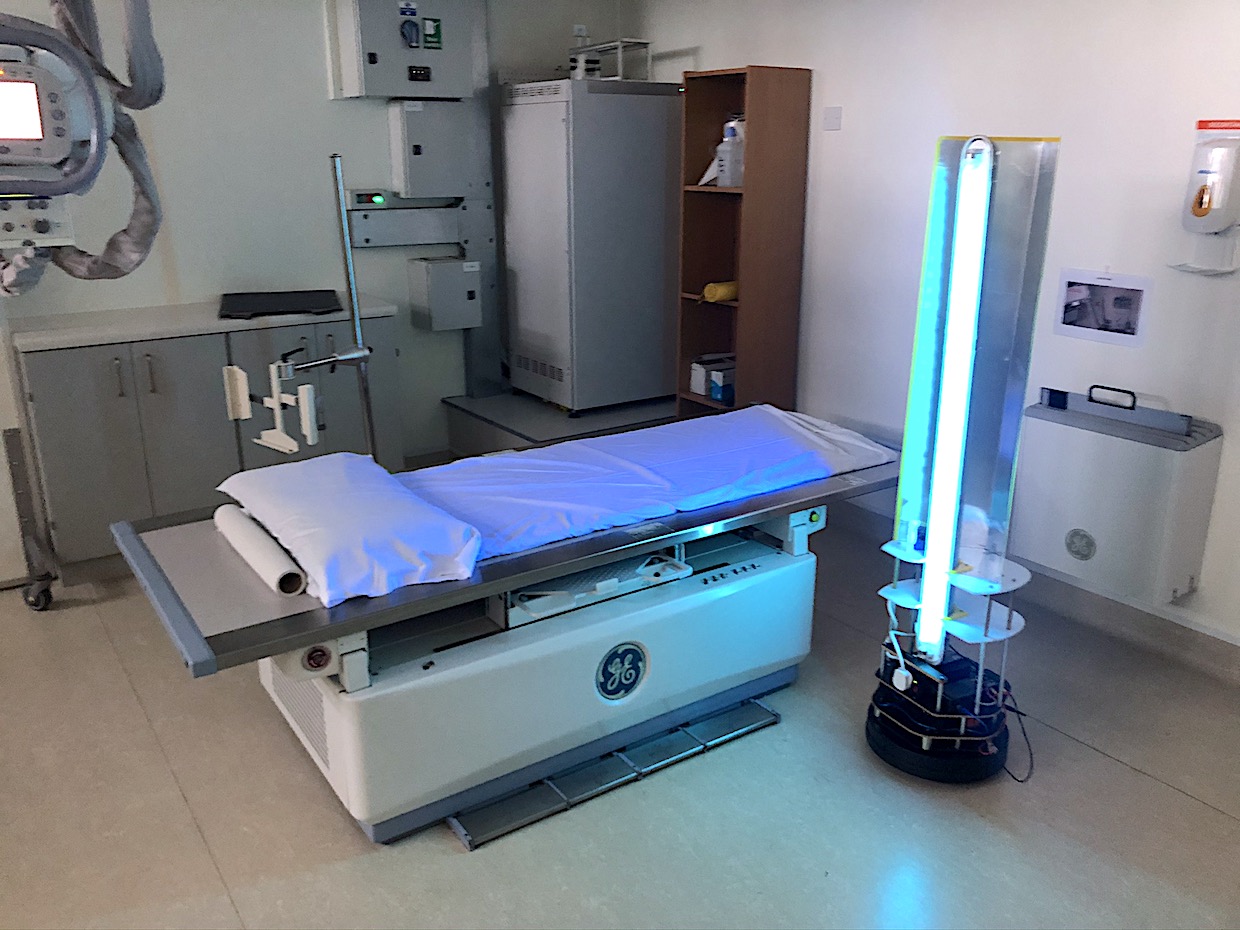 Fetch Robotics announced the release its SmartGuardUV mobile disinfection robot. It was developed in collaboration with Piedmont National (a supplier of packaging equipment, services and materials) and Puro Lighting (a supplier disinfection ultraviolet lighting). 
Fetch Robotics claims that the SmartGuardUV autonomous, broad-spectrum UV disinfection robotic can eliminate 99.9% of bacteria and viruses with UV-C and UV-B. It also provides information about the disinfection results.
The SmartGuardUV is designed to disinfect high-traffic areas, such as warehouses and assembly lines, without human intervention.
It combines Fetch Robotics cloud robotics platform, Puro Lighting pulsed Xenon fixtures and Piedmont National's 4Site cloud analytics platform.
SmartGuardUV uses 3D camera vision and mapping technology to automatically direct broad-spectrum UV light using a pulsed Xenon lamps to disinfect priority areas in a facility. 
Puro Lighting claims that its pulsed Xenon ultraviolet lamp fixture takes only 90 seconds to disinfect a 10-foot workstation, and six minutes to disinfect priority office areas. SmartGuardUV's pulsed Xenon ultraviolet lamp technology has been registered with the EPA by third-party accredited testing labs.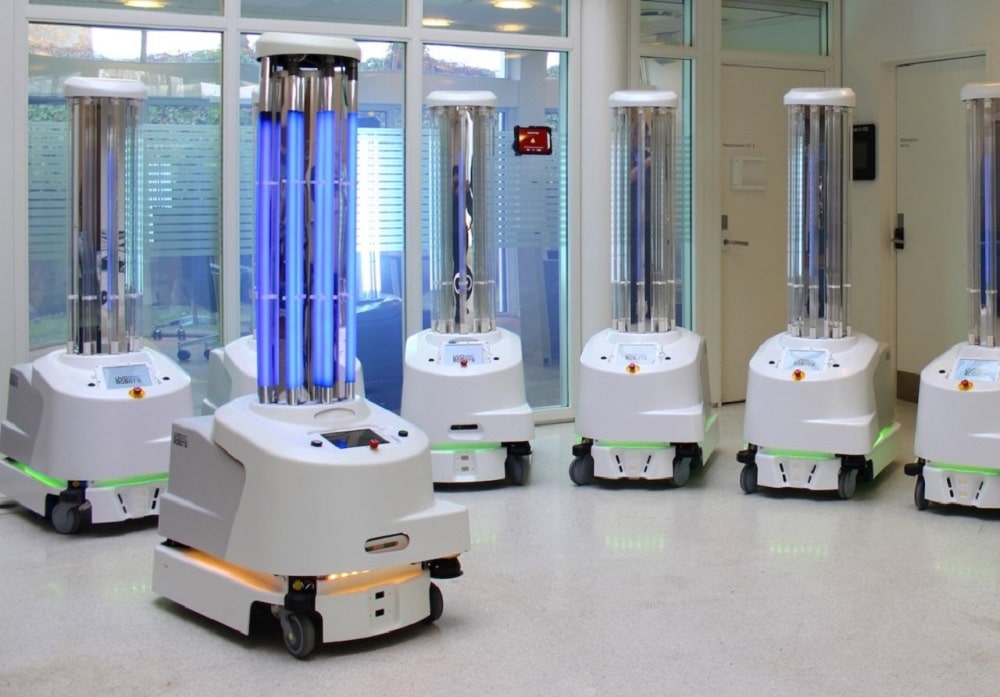 John Garlock, Piedmont National, says that the Legacy autonomous disinfection robot solutions can only work for 2 to 2.5 hours on one charge. The pulsed xenon lights on the SmartGuardUV, which targets UV rays at high-touch surfaces, can operate for 8 to 10 hour on a single recharge.
Fetch had previously released the Breezy One mobile chemical disinfection robot, designed for large areas of over 100,000 square feet. ft. Fetch Robotics says the Breezy One is for deep cleaning large areas, while SmartGuardUV is for specific cleaning.