With what appears to be an endless progression of technological developments, our present era has set new standards and expectations across all industries.
It doesn't matter if it's the consumer industry, the retail sector, or even the service sector; customers are increasingly willing to embrace new trends in technology each time they interact – and it's increasing the level of expectations.
One sector that is particularly open to technological advancements of the 21st century is the food and beverage industry. 
Since running and managing restaurants is among the most difficult tasks you can take on, many businesses are accessible to the notion of using innovative automated systems and services to ease the most complicated aspects of running a business.
At Service, Robots stand at the intersection of exceptional customer service and a solution-oriented approach to automation.
We laud those restaurants that achieve both. Here's a brief overview of those doing it right.
Chili's Gets Automated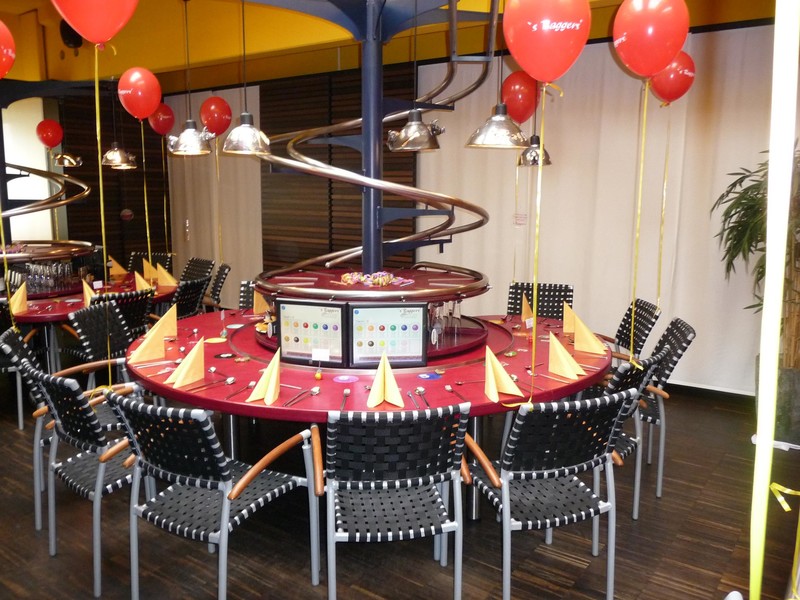 The most popular American favorite in everything, from infant back ribs and burgers to Big Mouth Burgers margaritas and dinner deals, Chili's has been serving fast-casual meals since 1975.
Chili's is top of our list for two reasons: their groundbreaking capability in introducing automation in various service areas.
Perhaps you've heard of Chilies as the first major restaurant chain to launch innovative kiosks that allowed patrons to pay and order directly at tables.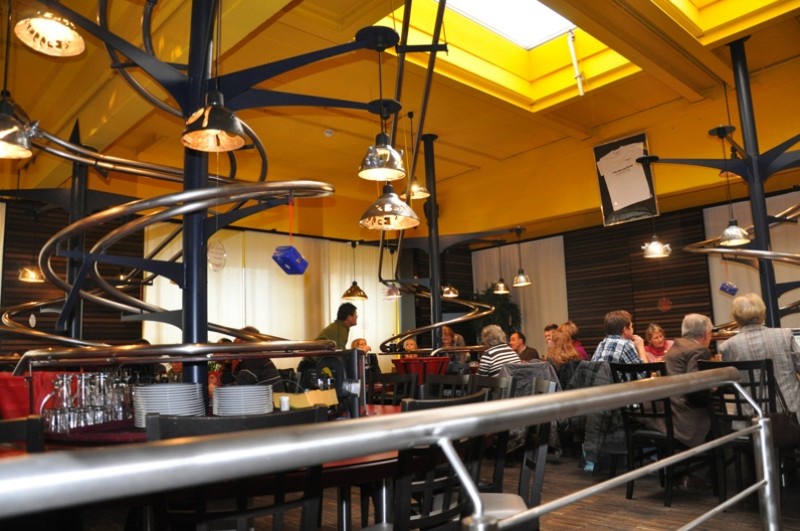 The PrestoPrime tabletop device from Chili's is a major improvement in the way patrons interact with their meal experience. 
The features include simple payment and order options, intelligence gathering surveys, games for children, and enhancing the feeling of having a real server.
Chili's has also revealed the arrival of a brand-new service staff member using Rita The Robot. It's their custom variation of the Servi solution. A
s with all of our Servi models, Rita the Robot will take the hassle off of tasks in service such as serving food and bussing tables and even delivering drinks. 
Suppose you've noticed that the servers at Chili's have been more relaxed recently; you'll probably know the reason. 
With the ease of ordering and a helper, staff members at Chili's are free from the rigors of routine work and can concentrate on what's most important – their customers.
McDonald's Puts You in Control
McDonald's is likely to win an award for its innovation simply by being. They're the first establishment to master the fast-food industry and have created a whole food culture from their model. They're pioneers in the evolution of service.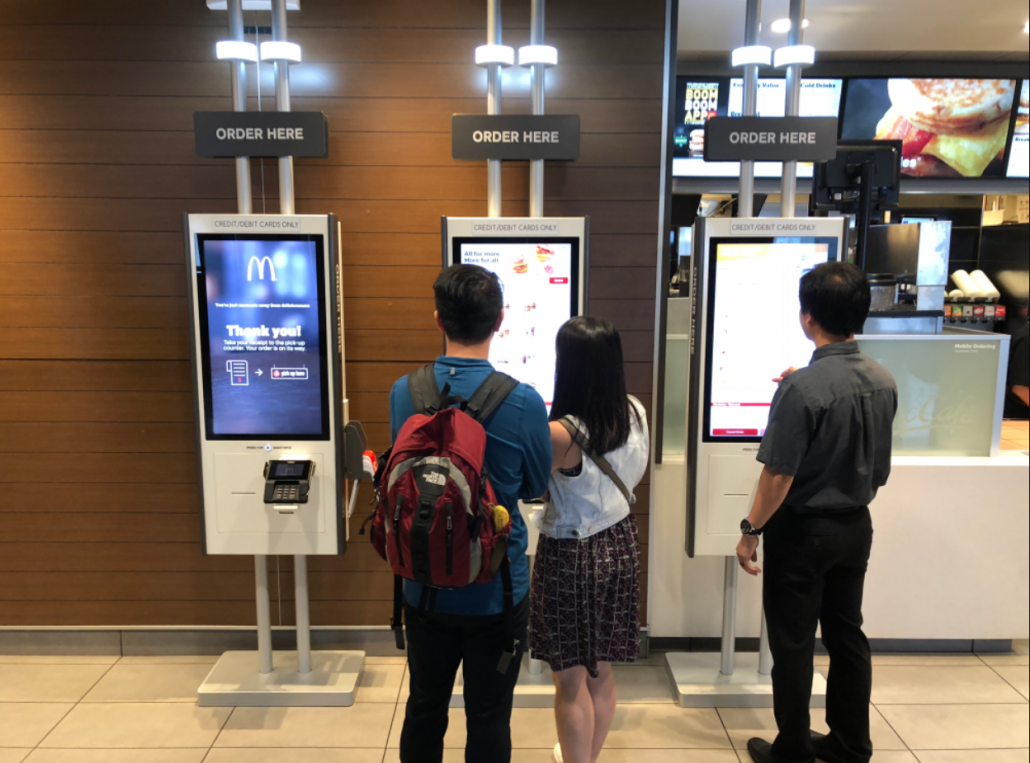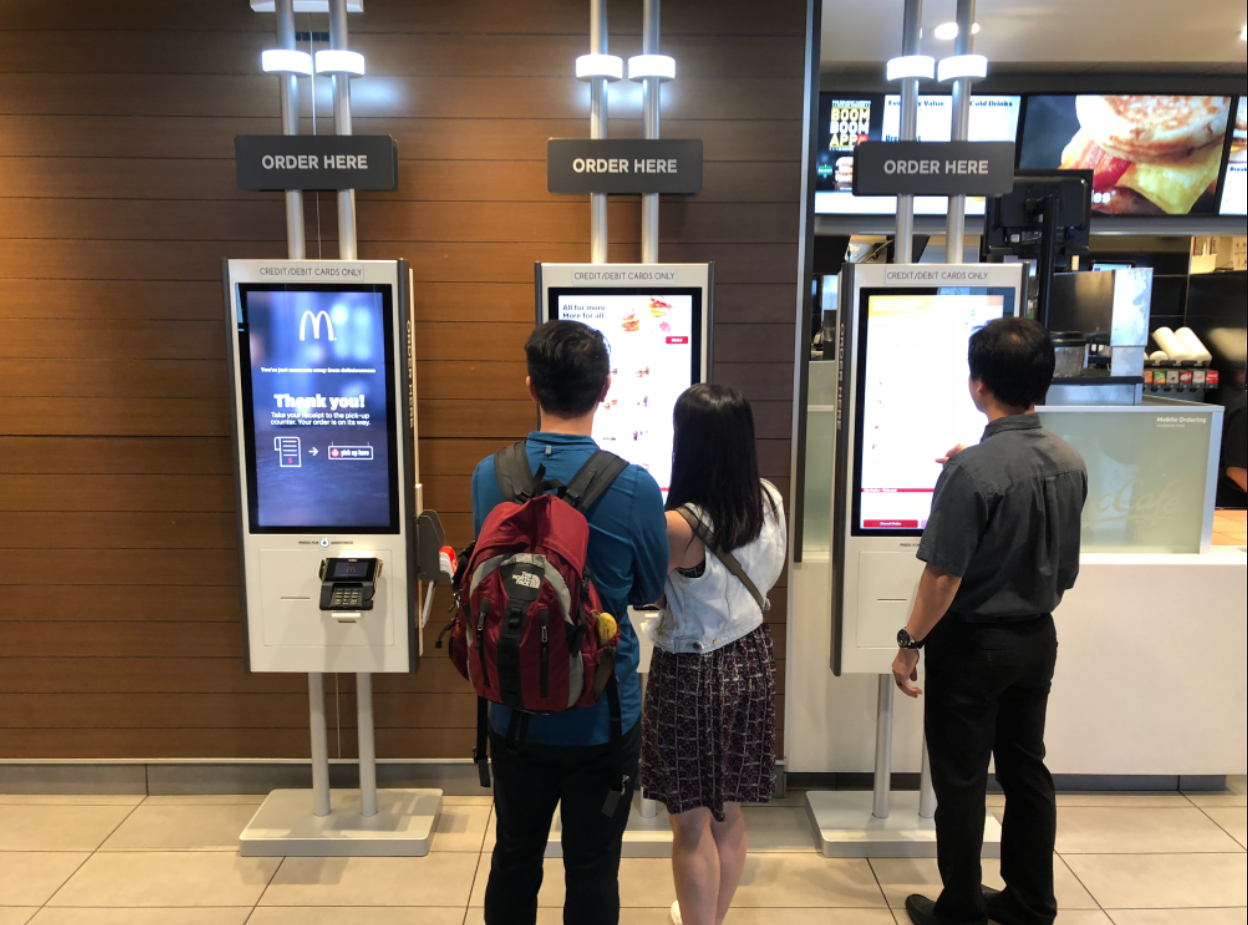 However, they've recently stepped up their game, incorporating various ordering systems that use computers that make ordering take-out easier. 
Their latest kiosk-based ordering method, "Create Your Taste," lets patrons completely personalize their orders through an easy-to-read HD display. 
You can also pay with the kiosk or scan your table tent to ensure that the staff knows exactly where to look for you to pick up your purchase when it's waiting for you.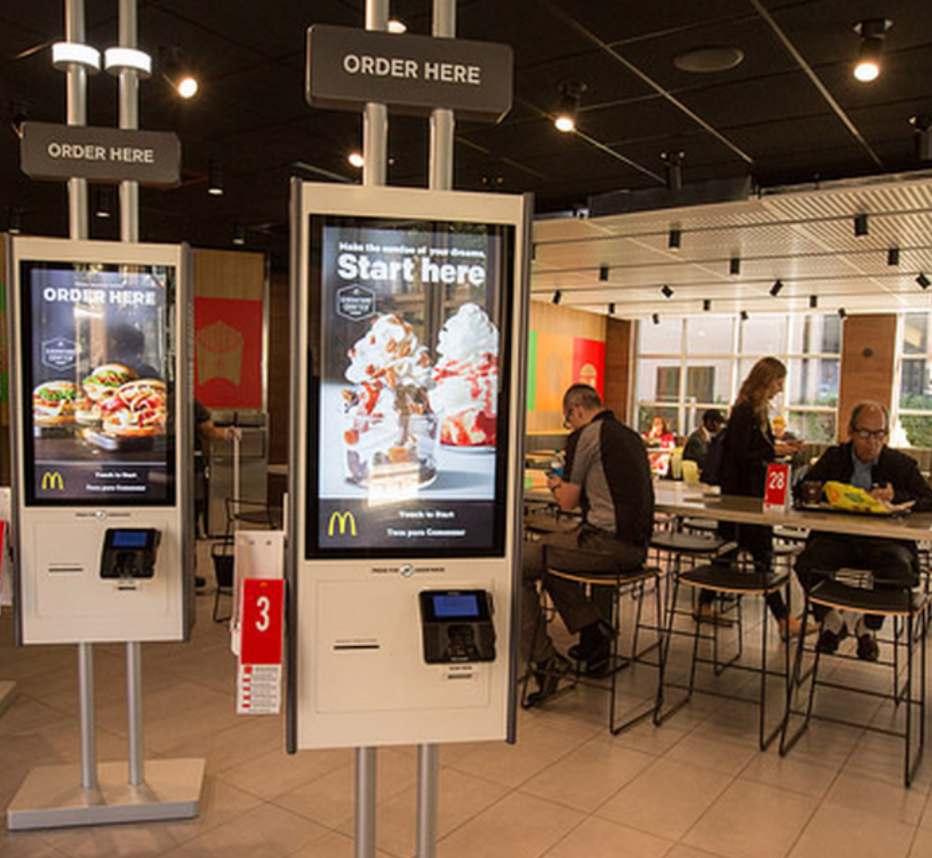 If you're looking to see what the food industry has progressed in terms of technological advancement, look no further than the names listed on this list. Here at Service Robots, we can't look forward to seeing what the future is for America's mining industry.
If you run or own an establishment and would like to understand how to easily upgrade the automation technology and improve customer experience visit us and consider options to bring your establishment to the next level.